Mitrin is an online language school launched to facilitate the teaching of languages through the Internet medium. Initiated with an idea of online Hindi Tutions during the lockdown, Mitrin's Founder Puja saw a huge shortage of personalized online teaching for Hindi and other languages.
With Mitrin, the idea evolved into teaching native Indian languages like Hindi, English, Tamil, Kannada, Telugu and foreign languages like Japanese, Spanish, German, French through the traditional tutor-classroom model but on the internet. 
In Sanskrit, the word 'Mitrin' means 'friendly'. The idea behind Mitrin is to establish a friendly language teaching method in a tutor-classroom model. This will enable the students to communicate better with the tutor enhancing their learning abilities. To make this happen, we at Mitrin, ensure that the teachers/tutors aren't professionals who abide by the traditional teaching methods. Strong communication, fun-filled learning and constant support throughout the learning process have been our steadfast belief so that the tutors also follow the same to make learning interesting and facile. 
At Mitrin, we adopt teaching through powerpoints, role plays, debates, quizzes in addition to the conventional teaching method. A tutor will teach a batch of students in an online classroom. At necessary circumstances, the students will also be given individual attention. Both the teachers and students can be in the comfort of their homes or offices. The batches are flexible as needed by the students and teachers. 
Our team has taken the effort to add tutors from across the country for teaching the languages. This has also opened up a tutor base of people who were passionate about teaching and constrained in opening language schools due to lack of resources. Also, through Mitrin, students from all over the world can learn languages online. This gives potential students access to the learning of native Indian languages.
Privacy Policy: Mitrin collects contact information of inquiring students for its courses. This contact information is used only by Mitrin staff to contact the student and to design the courses. All contact details are kept confidential within Mitrin and not shared with any third party. Mitrin also does not collect any IT related information such as IP or any data that has not been willfully submitted by an inquiring student.
Cancellation/Refund Policy: Fees for courses will be refunded only if there is any cancellation of course or class by Mitrin. There is no refund in case the student chooses to pay and not attend the classes. Classes are on a fixed schedule and the student has to follow the schedule set. Cancellation of classes and refund of fees will not be allowed from the side of the student unless explicitly agreed by Mitrin.
Meet Our Team
Hindi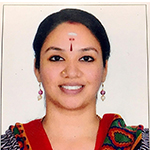 French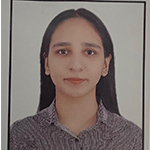 Spanish
German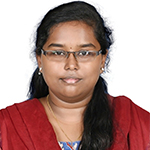 German
English
Hindi